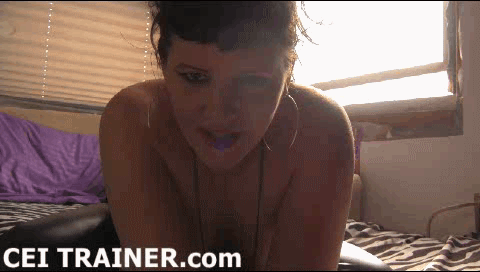 share gif:
Sinstress can see that you're looking for porn on the Internet again. She's really interested in what you're looking up and how to really get you turned on.
Hello my obedient slave. I can see that you're looking for hot girls to imagine fucking while you're jerking off. How do you like the idea of me instructing you on what to do with that cock of yours? Now come on, there's no need to be shy - I know how nasty you can be and trust me, I'm a pretty bad bitch as well. Let's give you the best orgasm you've ever had.
Take that cock for me and listen to every instruction that I give. When I'm through with you, you're going to want to cum all over the place. And the best part? Once you finish that hot orgasm, I'm going to get you to eat your cum. That's right, you're going to taste the fruits of your labor right in front of me. I want to know you appreciate all the hard work I do in order to make you orgasm.
- Sinstress